For more than 60 years, Hunter Douglas, the leading manufacturer of custom-made window fashions in North America, has been making a big difference at the window and in homes across America.
Crafting the finest window treatments for over 60 years.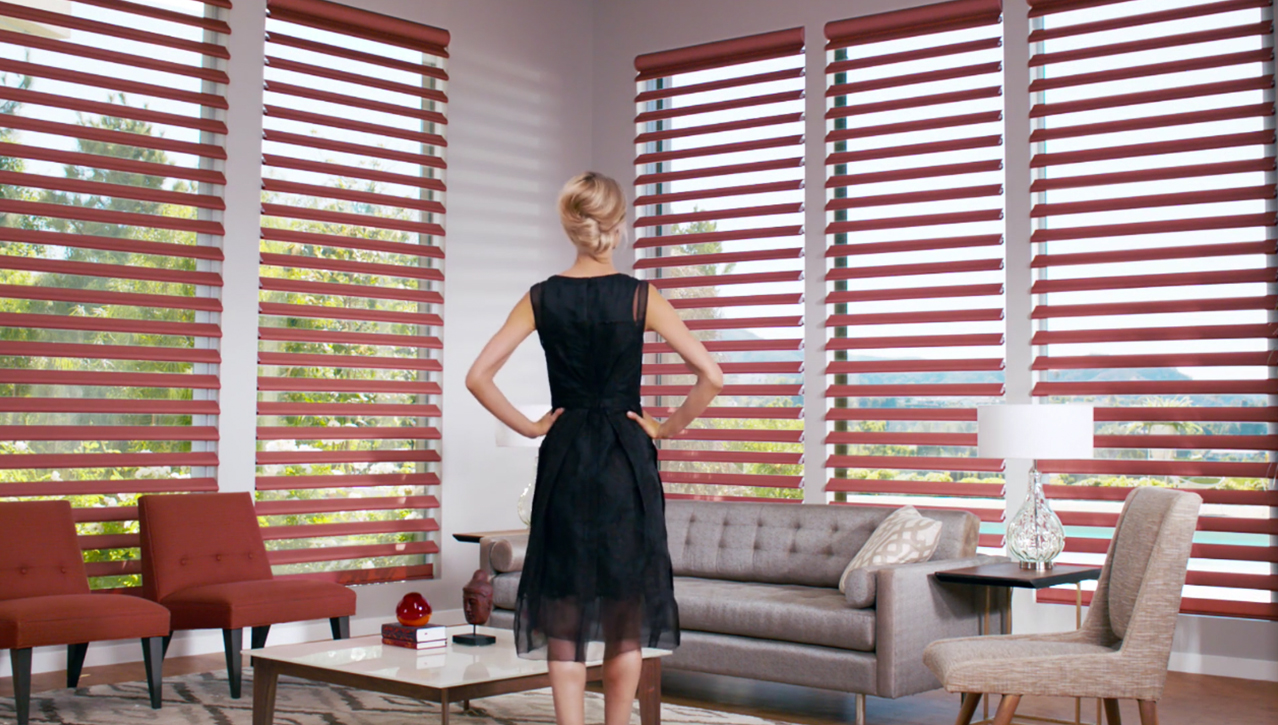 THE BRAND.
Our tradition of bringing breakthrough products to market also makes us the company of choice for not only interior and exterior window treatments, but for an array of contract solutions, including innovative systems for acoustical and metal ceilings, solar control and facades as well. The Hunter Douglas portfolio includes thousands of high-profile projects around the world, from retail, corporate and commercial facilities, to major transit centers and public spaces, to hospitality, health care and education/government buildings.
INNOVATION.
Just one among many of our celebrated products: the highly energy-efficient Duette® honeycomb shades — invented in 1985, the first product of its kind — in response to the energy crisis of the late 1970s. The latest generation of honeycomb shades — Duette Architella® — offers even greater energy efficiency, thanks to their patented honeycomb-within-a-honeycomb construction. Along with the Duette family of window fashions, many of our products contribute to energy savings at the window, including our popular Silhouette® and Pirouette® window shadings and Luminette® Privacy Sheers, to name just a few.
And our brilliant new wireless operating system, PowerView™ Motorization, gives you the power to control and schedule your Hunter Douglas window treatments from your smartphone, tablet or a remote control. Innovation at its finest.
MAKING A BIG DIFFERENCE IN YOUR HOME.
Well-designed window fashions do more than simply cover a window. At Hunter Douglas, form and function are inseparable.
Great design is beautiful to live with, provides variable light control, insulates rooms against heat and cold while saving energy, protects your furnishings from damaging ultraviolet rays, and even absorbs sound, improving the acoustics in a room. And, our advanced operating systems make using our products a pleasure every day.
Now that's artful window dressing.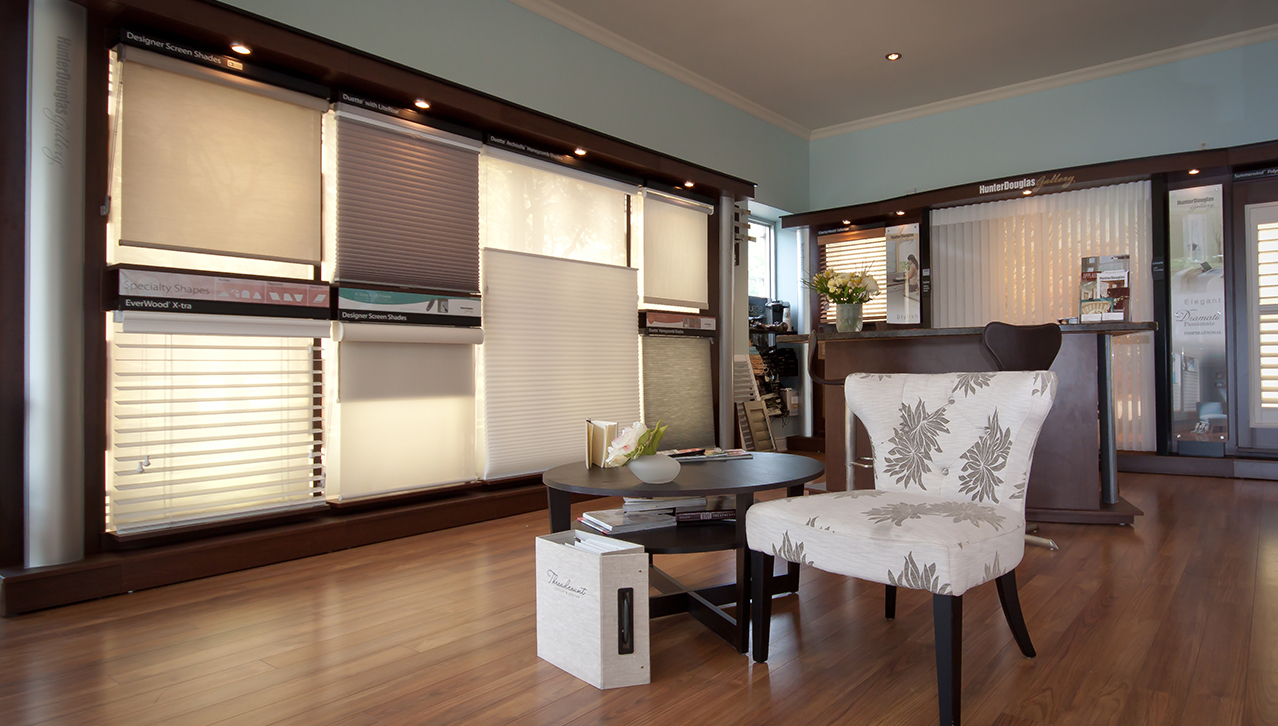 OUR NETWORK.
We also believe that what makes us truly special are the many experienced Hunter Douglas dealers. Walk into a Hunter Douglas dealer's showroom or visit with a shop-at-home dealer and you'll have access to beautiful product displays, hundreds of swatch samples, and expert guidance to help ensure you're getting exactly what you want and need. Dealers also offer product and design advice and configure your custom order to your specifications.
OUR AMBITION.
Superior products coupled with exceptional support. That's truly the Hunter Douglas advantage. We hope you'll visit one of our dealers soon to personally enjoy the innovative designs, advanced features and unrivaled quality that makes Hunter Douglas the brand of choice for creatively and stylishly dressing your windows.