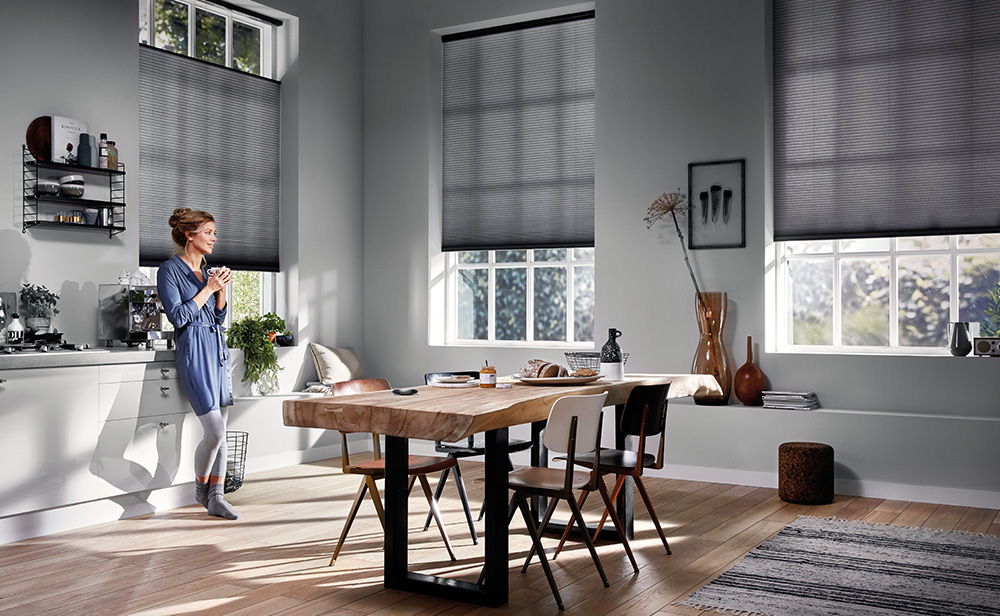 MAY, 2016. Hunter Douglas is helping homes achieve a higher level of intelligence with the industry's most innovative collection of custom window treatments, digitally programmed to automatically raise, lower, tilt and traverse exactly how and when you want them, even when you are away from home. PowerView™ Motorisation fits perfectly with today's connected modern lifestyle.  It lets you control Hunter Douglas window treatments from your smartphone, tablet or beautifully designed PowerView Pebble™ Remote.
Effortless Convenience:  PowerView™ Motorisation lets users create personal settings for the ideal combination of light, privacy and warmth, keeping  your home perfectly in sync with the time of day and schedule, while optimizing energy efficiency.   Easily adjust any or all of a room's window treatments with the artfully designed Pebble™ Remote which is loaded with extraordinary features.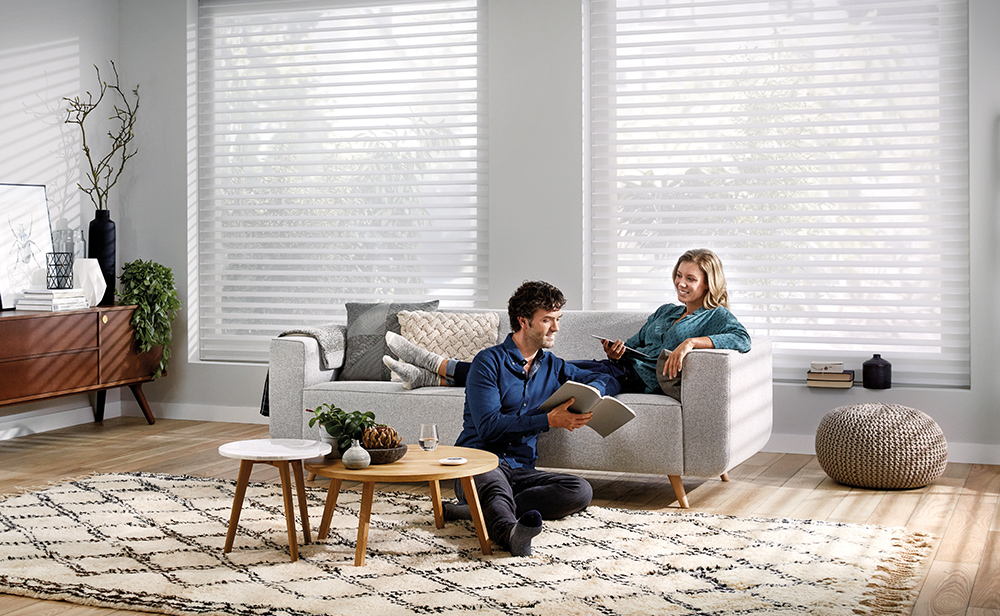 Beautiful Shades, Moving On Schedule: For more advanced control, the PowerView™ App is available on Apple® iOS and Android™ mobile devices, and is brought to life by the PowerView™ Hub. With the App, customised Scenes can be created to control all the treatments in a home in any combination of positions to fit the mood or activity – raising to greet the morning, readjusting to deflect the hot afternoon sun, closing at night to create a tranquil retreat, or any other setting that suits the moment.
Scenes can be scheduled to operate automatically at set times so you never have to give them a second thought, or activated on demand using the Pebble Scene Controller. Scenes can even be linked to local sunrise and sunset times – precisely calculated by PowerView™ based on its knowledge of the specific location, and activated from anywhere in the world using the RemoteConnect™ feature.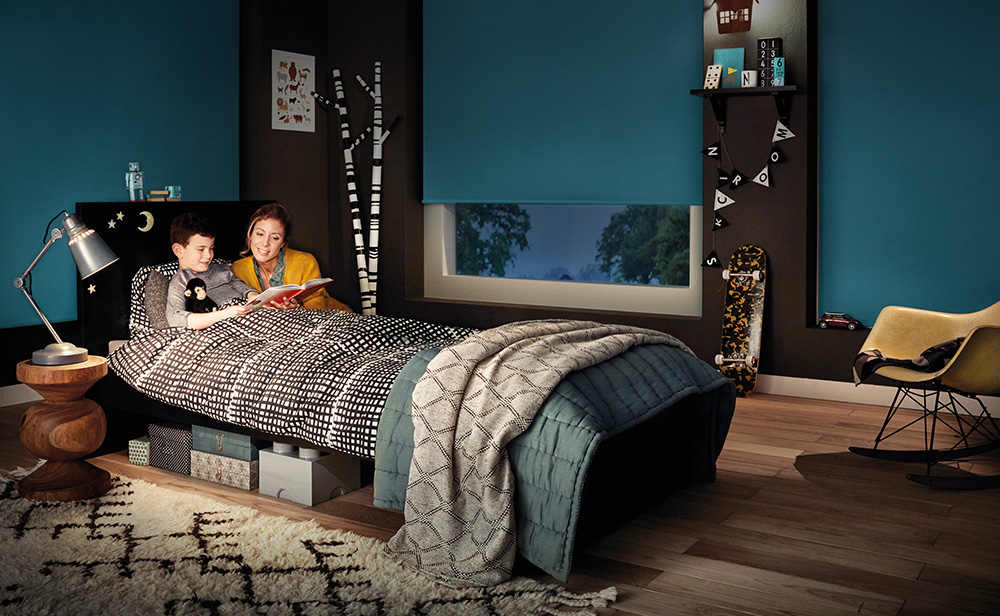 Additional Advantages: The intelligence that PowerView™ Motorisation brings to a home extends beyond its digital connectivity to impact environmental sustainability and house hold costs. With up to 50% of a home's energy potentially lost through its windows, Hunter Douglas has long made it a mission to develop innovative window treatments that reduce this loss, conserving energy and helping homeowners save on heating and cooling costs. Now, in coupling its window treatments with PowerView™ Motorisation, the company is multiplying the potential for energy savings with the ability to sync Scenes to daylight schedules.
PowerView™ is an empowering concept that, along with maximizing energy efficiency, allows users to personalize and orchestrate other key benefits such as the light management, privacy and ambiance that Hunter Douglas window treatments promise. Battery-powered means they're especially easy to install, and cordless operation creates an even safer environment for children and pets. With PowerView™ Motorisation, Hunter Douglas pushes the boundaries, integrating technology to enable users to wirelessly control, time, set and choreograph their shades to suit their schedule.
Now, the world's most beautiful window treatments are also the most intelligent.