Hunter Douglas is committed to being a responsible manufacturer, customer, employer, vendor and neighbour.  Everything we do is designed to grow our business and our customers' business and contribute to a more sustainable world.  We actively encourage our employees, our customers and our partners to participate in initiatives that support the environment.
We want to perform our business in a socially
and environmentally responsible way

SUSTAINABILITY IN ACTION.
Making a positive impact on the future means taking action now. Hunter Green™ and Keen on Green are important company-wide initiatives to reduce energy consumption, water usage and our overall carbon-footprint. It also includes ongoing consumer marketing to increase awareness of our corporate commitment as well as the superior energy-saving benefits of our products.  Pragmatic real-world solutions, designed to make sustainability a core focus in our business.
RECYCLING HERITAGE.
Our heritage is deeply rooted with sustainability. In the 1940's  our company founder Henry Sonnenberg established a joint venture with Joe Hunter to develop new  technology and equipment for the continuous casting and fabrication of  recycled aluminium. This landmark innovation led to the development of lightweight aluminium slats for Venetian Blinds which transformed light control and created a whole new international window covering market.
Hunter Douglas, as we know it today, was born.
RECYCLING INNOVATION.
This unique technology was then developed further to create new products including Hunter Douglas metal linear ceilings.  Through continuous R&D we are now able to use 98% recycled aluminium to manufacture our Metal Venetian Blinds. This progress has a big impact as using recycled aluminium costs only 5% of the energy required for virgin material and delivers a 95% reduction in CO2 emissions.
A significant part of Hunter Douglas' business is committed to recycling aluminium with a dedicated facility for recycling, smelting and continuous casting for many of our most important products.  From those pioneering early years right up today using more recycled content in our products and saving energy, is at the forefront of our design philosophy and a key focus in our business.
Aluminium at a Glance

RECYCLED
ALUMINIUM
98

%

REDUCTION IN
ENERGY USAGE
95

%

REDUCING
IN CO2
95

%

Supporting Sustainability through Great Design
For over 60 years Hunter Douglas has pioneered sustainability through the innovative design of our proprietary window treatments, advanced operating systems and high-performance architectural products. Our solutions help reduce energy loss, save on heating and cooling costs to create more energy efficient and comfortable homes and offices.
SUSTAINABILITY
AT THE WINDOW
Our innovative window treatments are inherently sustainable by design, helping control light and heat, conserve energy and optimise indoor environmental quality for improved comfort, health and productivity.
Beautiful by design with outstanding performance – our fabric shades are consistently recognised for excellence in energy saving properties, design and advanced lifting operation.
"We make 'green' beautiful with stylish solutions for saving energy."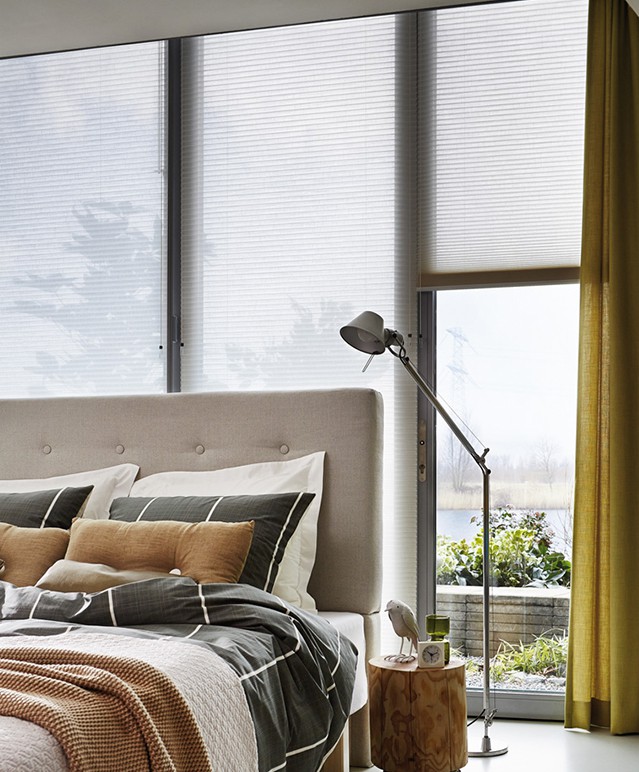 Duette®Shades

Developed in response to the energy crisis of the late 1970s, our Duette®Honeycomb Shades were an industry innovation and the first product of its kind. The unique honeycomb construction traps air inside the cells to keep homes warmer in winter and cooler in the summer. With fabric opacities from sheer to opaque, Duette®Shades maximize light control and privacy, becoming the industry's proven leader in both style and innovation.

Sustainable Fabric Innovation

Our history in innovating market leading sustainable fabrics include Greenscreen® the first range of PVC-free solar shading fabrics designed for internal roller blinds and solar control systems. Greenscreen® offers a high level of sustainability whilst maintaining its fire-retardant characteristics, meeting the strictest international standards for Indoor Environmental Quality. Our Greenscreen® Eco fabrics are Cradle to Cradle ® certified.

GreenScreen® Sea-Tex

Our latest innovation Greenscreen® Sea-Tex is the world's first solar control fabric made with Recycled Ocean Plastic waste. The plastic in the Pacific has created "plastic soup" of up to 15 million square kilometres that takes hundreds of years to break down. Helping clean up this waste is one of the world's most pressing environmental concerns.

NXT
Solar Control Fabrics

Greenscreen® NXT is a fireproof fabric made with materials derived from annually renewable resources, like cotton and linen. Greenscreen® NXT withstands temperatures up to 1,000°C, without any topical FR coating.  Greenscreen® NXT is made from all-natural materials and is biodegradable.
ARCHITECTURAL
SUSTAINABILITY
At Hunter Douglas, we're continually developing product solutions that improve building performance and indoor environmental quality, while reducing environmental impact and helping reduce energy consumption. We focus on high-performance architectural materials with proprietary characteristics in design, comfort and sustainability for both interior and exterior application.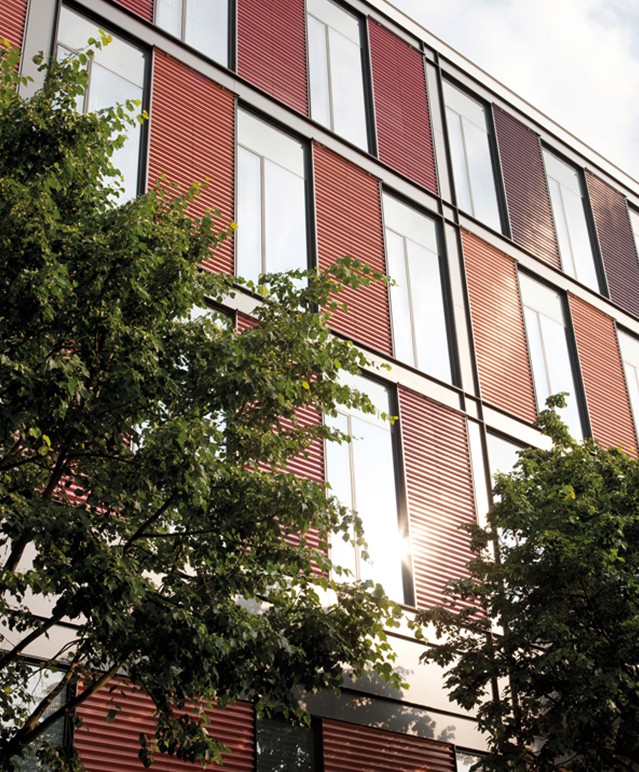 Close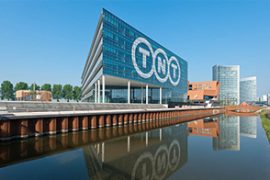 TNT HQ
Architect name: Paul de Ruiter
Products: EOS® 500, 300C/L Carrier
Leed or Breeam certification: Gold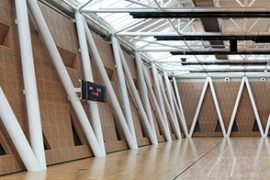 Masdar Institute
Architect: Foster & Partners
Product: Motorised Roller blinds
Leed or Breeam certification: Gold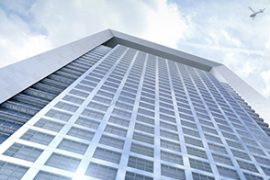 National Oil Company
Architect: HOK
Product: Roller Blinds
Leed or Breeam certification: Gold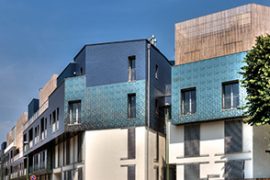 Apartment building
Architect:5+1 AA
Product: Sliding Shutters
SOCIAL RESPONSIBILITY
It's important for us to support the communities we live and work in – helping those who need it most.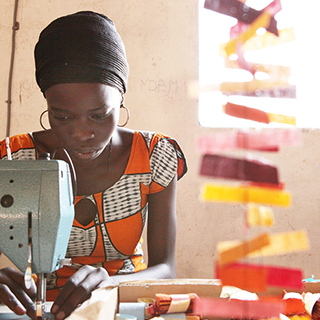 WINDOW COVERINGS
From design to manufacturing to marketing, every Hunter Douglas window covering has innovation and quality at its centre.