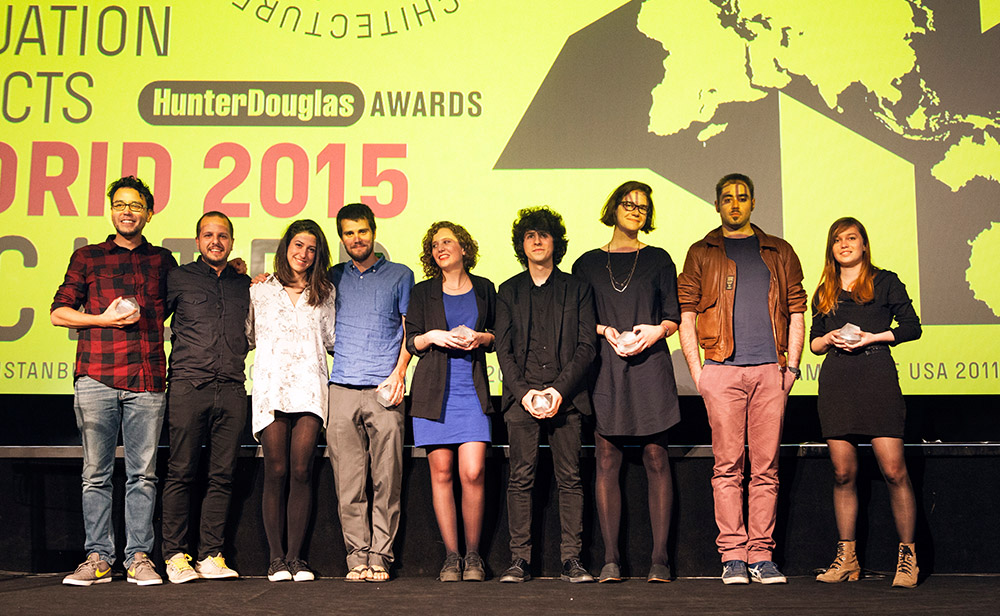 Hunter Douglas sponsors the esteemed biennial Archiprix International competition in Madrid, which saw 351 submissions from Master's programmes from universities in 87 countries. 
Today's designers are increasingly socially conscious – and ever more concerned with global challenges. And it's a trend that is likely to continue if the quality of submissions to the Archiprix International prize is a gauge, says Aad Kuiper, President and European CEO of Hunter Douglas, which sponsors the prestigious competition. Entries to the 2015 competition, which looks for the best graduation project from a Master's programme in the field of architecture, urban design and landscape architecture, demonstrated that young spatial designers are focusing closely on finding solutions to global challenges such as climate change, urbanisation, and scarcity of energy, raw material and space.
"What is striking is their unprecedented ambition and creativity, with which they are inspiring industries and companies to think more in terms of possibilities than of impossibilities," he says. "From a solution to the problem of New York's rising sea level to earthquake-resistant nuclear power plants and apartment buildings in Asia; even more than in previous years, these submissions show us that the designers are socially conscious, because they are answering today's challenges."
And as Hunter Douglas looks forward to sponsoring the esteemed biennial competition again in 2017, Kuiper reflects on the outstanding submissions in the 2015 competition in Madrid, which saw 351 submissions from Master's programmes from universities in 87 countries. From these, judges selected just seven to be the recipients of the Hunter Douglas Award.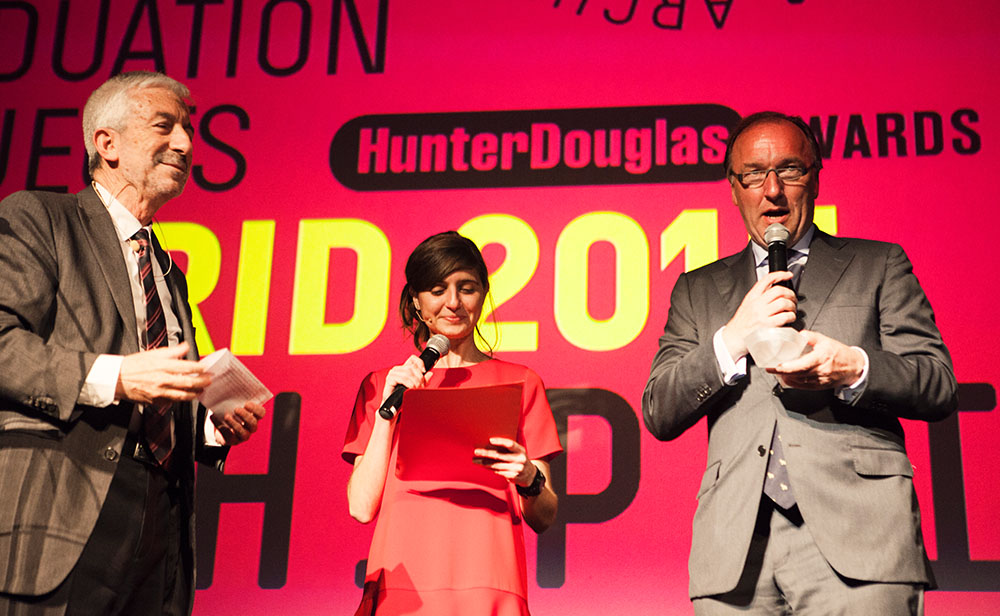 "The growth in world population and the ongoing urbanisation, for example, are calling for solutions geared to housing more people, as space becomes scarcer," explains Kuiper. "Transforming empty office buildings into housing is such a solution. Energy scarcity, meanwhile, is forcing us to think about a building's energy consumption. Young designers are going further in their search for this type of solution than professionals already working in the field."
Calling on ambitious young designers to think about entering the 2017 Archiprix competition, which will be held in India, he says their ideas will help to make a difference to myriad communities across the world. He said that the choice of India as host country could itself inspire entrants. "India's rapidly growing population and the resulting urbanisation pose a challenge in the areas of housing and infrastructure," reveals Kuiper. "The country is undergoing a metamorphosis."  Projections for India are that over the next decade, 17 large and 200 small airports will have to be built and millions of people will need to be housed in cities that already have between one and 12 million inhabitants.
"The huge consequences this has for the built environment mean that the solutions will have to come primarily from the field of architecture," adds Kuiper. India's unique architecture has rarely been represented at Archiprix – something that Kuiper hopes will be addressed by next year's entrants.  "They are ambitious, prepared to leave the beaten track and able to think up solutions that tickle the imagination," he continues. "Working together with them inspires us; it leads to new ideas and is a major incentive for Hunter Douglas to sponsor Archiprix International."
The next edition of Archiprix International will be held in Ahmedabad and will be hosted by the CEPT University. For more information about Archiprix, the winners and their projects, visit  www.archiprix.org